Welcome to the search page for PEOPLES' Observatory materials!
You have two search options:
1) Geographical reference - Google Earth - Users may insert the name of the place, the country or continent where they want to perform the search;
2) Advanced Search - Search the database by: dates, locations, titles, authors, types of documents, keywords, etc.

If you intend to search on a single category of material (Practices and Places, Educational Resources, Multimedia etc.), go directly to the page and use the "Search" function.

---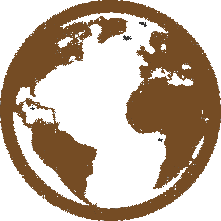 Notícia | prémios

Cities of Service Announced Finalists for the 2019 Engaged Cities Award!
Cities of Service, a nonprofit organization that helps mayors build stronger cities by changing the way local government and citizens work together, has announced 10 finalists for their 2019 Engaged Cities Award. The international award program recognizes cities that have actively engaged their citizens to solve a critical public problem.
Evento | outro
Biennale Democrazia è una manifestazione culturale promossa dalla Città di Torino e realizzata dalla Fondazione per la Cultura Torino. Obiettivo dell'iniziativa è la diffusione di una cultura della democrazia che sappia tradursi in pratica democratic
Publicação | periódico

FASE RJ (2013-2),
REVISTA PROPOSTA
in A edição 126 da Revista Proposta traz o debate sobre os fundos populares, expressivas formas de solidarieriade popular-comunitária capazes de transformar a realidade de coletivos através de pequenos financiamentos. É nas iniciativas voltadas para o desenvolvimento de grupos marginalizados do desenvolvimento convencional que se apresenta esta experiência democrática.
descarregar
Publicação | relatório de projeto

Fase Rio de Janeiro (2018-12),
CICLO DE DEBATES: DESENVOLVIMENTO E MOVIMENTOS SOCIAIS
. Rio de Janeiro Ao longo de 2015, a FASE realizou um conjunto de oficinas sobre desenvolvimento e movimentos sociais no Brasil, como parte de um ciclo de debates que culminou na realização de um seminário nacional sobre o tema, envolvendo a Assembleia da FASE e diversos parceiros. O objetivo desse ciclo foi explicitar as disputas em torno do modelo de desenvolvimento urbano.
descarregar
Publicação | relatório de projeto

Oxfam Brasil; Ação Educativa; Fase PE; Fase RJ; Ibase; Inesc; Instituto Pólis (2018-12),
GUIA JUVENTUDES NAS CIDADES: RIO DE JANEIRO
. O Guia "Juventudes nas Cidades" é um instrumento de conhecimento e defesa do direito à cidade. Nele você encontrará informações sobre leis, políticas públicas e oportunidades profissionais e de formação, públicas e/ou gratuitas, que podem te ajudar a pensar sobre o futuro.
descarregar
Evento | Colóquio / Congresso
THE RULE OF ALL DEMOCRACY AND DEMOCRATISING MOVEMENTS TODAY
The Danish Institute at Athens.
Amigo | outro

OPENBILANCI (by OPENPOLIS)
OPENPBILANCI is a Website that monitors the budgets of Italian cities and other public institutions, producing reports and allowing rsearches on data. Is part of a larger platform by the Foundation OPENPOLIS (https://www.openpolis.it/fondazione) where also OPENPARLAMENTO (https://parlamento18.openpolis.it) and OPENPOLITICI (https://politici.openpolis.it) are included.
1/18 | 121 resultados
primeira
anterior